Bus Transfers To and From Sydney Airport



Buses from ABC Airport with Bus Routes and Times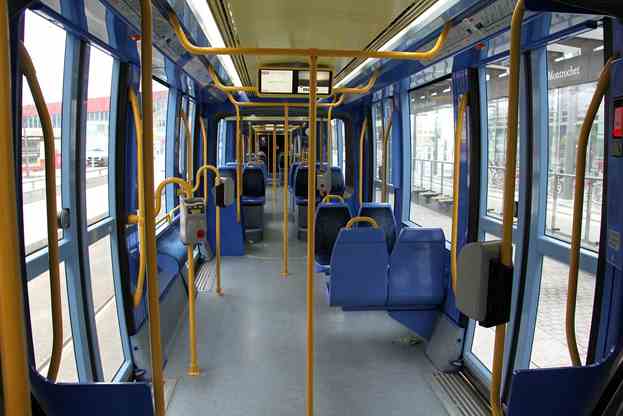 Sydney Airport is located approximately 8 km from the Central Business District of Sydney, the largest city of Australia found in New South Wales. The city's airport is also the largest in Australia, handling over 44 million passengers per annum, and recognized as the Kingsford Smith Airport, or the Mascot Airport, due to its location in this suburb. Sydney Airport is easily accessible by road, and there are a number of transport options to and from the airport terminal buildings. Passengers can travel by bus, train or taxi, however, the bus services from Sydney Airport are the most cost effective form of transport available. Buses also provide a valuable link between the airport passenger terminals.
Sydney Airport comprises of three terminal buildings, named as Terminal 1, Terminal 2 and Terminal 3. Terminal 1 is the airport's international terminal, and is located at quite a distance from the two domestic terminals, which are within easy walking distance of one another. Passengers needing to reach Terminal 1 will therefore require one of the transfer options available. The T-Bus is the airport shuttle that travels between Terminal 1 and the domestic Terminal 2, and operates at frequent times during the morning, and every half an hour in the afternoons up until 20:00. The bus stops for the T-Bus are found on the arrival levels, at Bus Bay 21 at the international terminal nearby McDonalds, and at Bus Bay 3 nearby the baggage reclaim carousel 6 at Terminal 2. Passengers in Terminal 3 will need to walk the short distance to Terminal 2 in order to make use of the T-Bus. Passengers will be dropped off at the departure levels of the buildings, and the journey between the terminals will take up to ten minutes. Further information is available online, at the service provider's website, of http://www.carbridge.com.au.
Passengers transferring between a Qantas domestic flight and a Qantas international flight, or vice versa, may be able to use the Qantas Seamless Transfer, and passengers transferring between two Virgin Airlines or codeshare partner airlines may be eligible to use the Virgin Blue Seamless Transfer. The websites of the airline companies mentioned are found at http://www.qantas.com and http://www.virginblue.com.au. The regular T-Bus services at Sydney Airport are not complimentary, but are charged at around $5.50 one way per person using the service. However, since that the terminal buildings are all well-equipped with their own facilities, a transfer between terminals is not often required. The Airport Link trains, as well as taxis, are also available for transfer options.
Sydney Airport welcomes disabled passengers with a number of facilities arranged specifically for their needs, and further assistance can be requested from the airline carrier in use. The T-Bus at Sydney Airport can also provide transport for passengers in wheelchairs. Other buses that operate within the complex of Sydney Airport are the P-Buses, which run between the Remote Long Term Car Park and the domestic terminals. These buses are free of charge, and are available every ten to fifteen minutes, with a journey time of five minutes.
Several bus companies serve the city of Sydney, some offering regional services and other local services, but the company known as Sydney Buses operates the route to Sydney Airport. Sydney Buses offer a number of high-profile services, with currently thirteen Metrobus routes. Sydney Airport is connected to Burwood, the University of New South Wales and Bondi Junction by the MetroLine 400 buses. The buses stop at both the international terminal and Terminal 3. Passengers can take the bus to these areas from marked bus stops outside the arrival levels of each terminal. The Metrobuses in Sydney offer a variety of routes and stops, and are high-frequency services running seven days a week. During peak periods, buses are available every ten minutes, while during off-peak weekday hours, buses arrive every fifteen minutes. Over weekends and in the evenings buses are available every twenty minutes. In general, the Metrobuses stop at all the major bus and rail interchanges, and are considered to be very safe and comfortable. They are a fleet of air-conditioned buses, all equipped with CCTV for enhanced security.
Sydney Buses are accessible for disabled passengers in wheelchairs, as they have low-floor entry points and special seating areas for such passengers. The lower floors also provide easy access for parents with prams and less mobile passengers.
Two free shuttle bus services are offered by Sydney Buses in the metropolitan area. They are the Free Kogarah Shuttle, operating on a one-way loop from Kogarah Interchange, and connecting areas such as Railway Parade, St George Hospital and Gray Street, and the Free Sydney CBD Shuttle, which operates in both directions in a loop from Central Station to Circular Quay via Elizabeth and George Streets. Also of note, are the Western Sydney Buses, or T80 buses, which operate in a 31 km Transitway connecting the major regional centres of Liverpool and Parramatta, as well as all areas within Wetherill Park and Smithfield, and the commercial areas of Prairiewood and Bonnyrigg.
Alternative forms of bus services at Sydney Airport are complimentary hotel shuttles, operated by the various hotel chains in the area, and hotel transfer services between the airport and the Airport Hotels. There are also several other metropolitan and regional bus services operated by private companies that need to be pre-booked. Their contact details can be found in the online Yellow Pages, at http://www.yellowpages.com.au, under 'Bus and Coach Services'.
Which Bus services/routes have stops at Sydney Airport?