Taxi Transfers To and From Sydney Airport
Find Unbeatable Value Taxi Transfers


Sydney Airport Taxis - Fares, Distances and Where to Find Them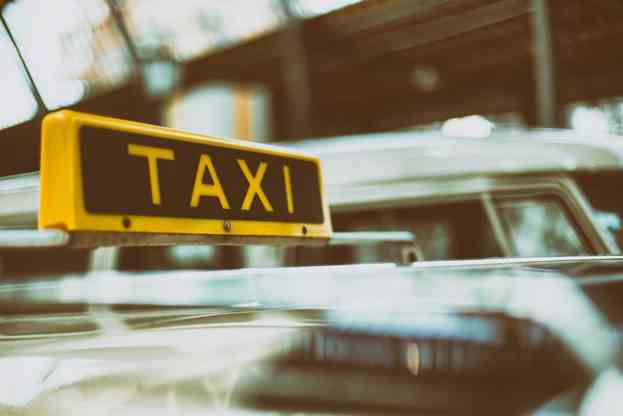 Sydney Airport is one of the airports serving the New South Wales district of Australia, and is located just a few kilometers from Sydney, the largest city in Australia. The airport is also the busiest in Australia, handling over 44 million passengers per year, and is well known as the Kingsford Smith Airport, or even as the Mascot Airport, due to its location within this suburb. Sydney Airport is found next to Botany Bay, along the eastern coastline of New South Wales, and the city of Sydney is nearby to areas such as Newcastle, Bathurst, Lithgow and Cessnock. Buses and trains provide transport from Sydney Airport, but many passengers prefer to travel by taxi, as a taxi is a good option for quick and reliable services to all parts of the city.
Taxis at Sydney Airport are also used for transfers between the terminal buildings of the airport. There are three terminal buildings, and the international terminal is located quite far from the two domestic terminals, which are within easy walking distance of each other. The international terminal is linked to the other terminals by the T-Bus, the Airport Link trains and taxis, which will cost between 8 and 12 Australian dollars for the journey. Bus and train services between the terminals will cost passengers in the region of $5.00 for a one way trip per person. Taxis are therefore a little more expensive, but they do provide a more convenient way of carrying luggage than buses or the Airport Link. Their fare is dependent on the time of day the taxi services are required. The taxi journey between the terminals will take approximately ten minutes, depending on the time of day as well.
The taxi ranks at Sydney Airport's domestic terminals are found on the ground floor, outside the terminal buildings, while at the international terminal, passengers will find the taxi rank to the left as they exit the building. It is located a short distance from the terminal entrance. Each taxi rank at Sydney Airport has its own shelter from the weather, and are organized in an orderly fashion. There are also supervisors at all the taxi ranks to ensure the smooth flow of passengers to their taxis, and to provide assistance for those who need to arrange a special kind of taxi. Taxis are usually plentiful at all the ranks, but passengers are welcome to pre-book their vehicle for transport as well. The contact numbers for the various taxi companies at Sydney Airport are listed below.
At Sydney Airport, there are approximately six taxi companies, and their contact details for all further information are as follows: Taxis Combined Services – 133 300, and their website address is http://www.taxiscombined.com.au. Silver Services Fleet – 133 100, and online at http://www.silverservice.com.au. RSL Ex-Servicemen's Cabs and Co-op Members Ltd - +61 2 9581 1111, and bookings from 131 581. Legion Cabs – 131 451, and their bookings at 131 271 (website – http://www.legioncabs.com.au). Premier Cabs – 13 10 17, http://www.premiercabs.com.au, and St George Cabs, with the phone number of 132 166 and website address at http://www.stgeorgecabs.com.au.
Passengers travelling to or from Sydney Airport by taxi may be able to arrange a car seat for their little ones, as well as larger vehicles for groups of passengers. Station wagons may also be available for passengers who have many items of luggage to transport, and disabled passengers can travel in a suitably adapted car for their needs. Any of these vehicles, in particular wheelchair accessible cars, may take a few moments to arrive, as they are not always available immediately from the airport. Simply make your request with the kerbside supervisors, who will then let you know when your vehicle will be available. The terminal buildings of Sydney Airport also provide many facilities for disabled passengers, and passengers with reduced mobility. There are pavement ramps, elevators to the higher levels of the buildings and all information desks, shops, restaurants, internet connections and public telephones can be accessed by someone in a wheelchair. All toilets facilities have specially adapted areas for wheelchair users as well. Guide dogs may enter the terminal buildings, and are welcome in the taxis.
Taxis travel to all areas in Sydney, and perhaps one of the reasons why passengers prefer them is that they always deliver to the curb side of the desired destination. They are also quicker than a bus service. Passengers must however be prepared to pay extra for the convenient service. A $3.00 airport toll is applicable to all taxi journeys from Sydney Airport taxi ranks, and the following are average return fares based on non-peak traffic conditions in Australian dollars that passengers can expect to pay: Sydney City - $50.00, Cronulla - $89.00, North Sydney - $65.00, Manly - $103.00, Parramatta - $165.00 and to Liverpool - $114.00. Taxis at the airport must accept all fares, large and small, but taxis only travelling shorter distances may return to their place in the queue after the journey. Taxis may only collect passengers from the taxi ranks, and passengers are advised to only use the services of official Sydney Airport taxis.
Passengers in need of a fancier vehicle can hire a limousine from companies such as Royale Travel. All limousines from Sydney Airport must be pre-booked, either from the website of Royale Travel, at http://www.royaletravel.com.au, or from the reservation reception counters operated by Royale Limousines found in the international terminal. They have two offices in this terminal, one nearby the train station entry on the north side of the building, and one towards the opposite end, near the rental car desks.
Taxis at Sydney Airport are all operated by reliable taxi companies, and provide very efficient and convenient services to all destinations. Staff at the information desks of the airport can also provide further details regarding the taxi services at Sydney Airport.
Taxi fares to & from Sydney Airport (SYD)
Taxi Transfer Customer Reviews
Available Transfer Options