MG Car Rentals at Sydney Airport
UNBEATABLE VALUE CAR RENTAL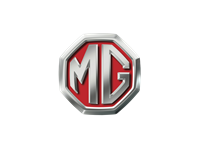 MG - Sydney Airport
check_circle
4 MG car rental quotations searched.
About MG Rental Cars at Sydney Airport
Embarking on an adventure in the Land Down Under? Whether you're a business traveler or on a leisure trip, Sydney offers an array of experiences with its vibrant culture, stunning landscapes, and iconic landmarks. And what better way to explore this city than by driving around in a stylish MG vehicle, available for hire at Sydney Airport. Known for its commitment to innovative design, superior performance, and attention to detail, MG is a brand that effortlessly mixes class with comfort.
For those looking for unbeatable Sydney Airport Car Rental prices, MG offers a variety of models to meet different needs. From the compact yet spacious MG 3 Core to the versatile MG HS, there's a perfect MG for every traveler.
Experience Compact Luxury with the MG 3 Core
Say hello to the MG 3 Core, a compact hatchback that packs a punch. Available at EUROPCAR, this model is perfect for travelers who appreciate economy without compromising on style and comfort. The MG 3 Core offers plenty of legroom and a surprisingly spacious boot, making it ideal for business travelers or small families. Its compact size also makes it a breeze to navigate through Sydney's bustling city streets.
Cruise in Style with the MG HS
If you're in search of a vehicle that offers more space and versatility, the MG HS is your perfect match. Also available at EUROPCAR, this mid-sized SUV is designed for those who crave comfort and power. With its roomy interior, ample boot space, and advanced safety features, it's suitable for families or groups looking to explore Sydney's sprawling suburbs or the scenic countryside. Plus, its efficient fuel consumption makes it a great choice for eco-conscious travelers.
Whether you're a solo traveler on a business trip or a family on a leisurely vacation, MG rentals at Sydney Airport offer the perfect blend of comfort, style, and convenience. So why wait? Start your Sydney adventure with MG and make every journey an unforgettable one.
Which Car Rental Companies Offer Rental of MG Cars from Sydney Airport?
MG Vehicle Rental at Sydney Airport - FAQ
question_answer Which car rental companies offer MG car rentals at Sydney Airport?
question_answer Which car rental company at Sydney Airport offers the cheapest MG car rentals?
Alternative Car Brands Available to Rent at Sydney Airport
We have 68 different types of vehicles from 18 manufacturers provided by 18 car rental companies at Sydney Airport.